iris
posted on February 4th, 2023 by Lee Cattarin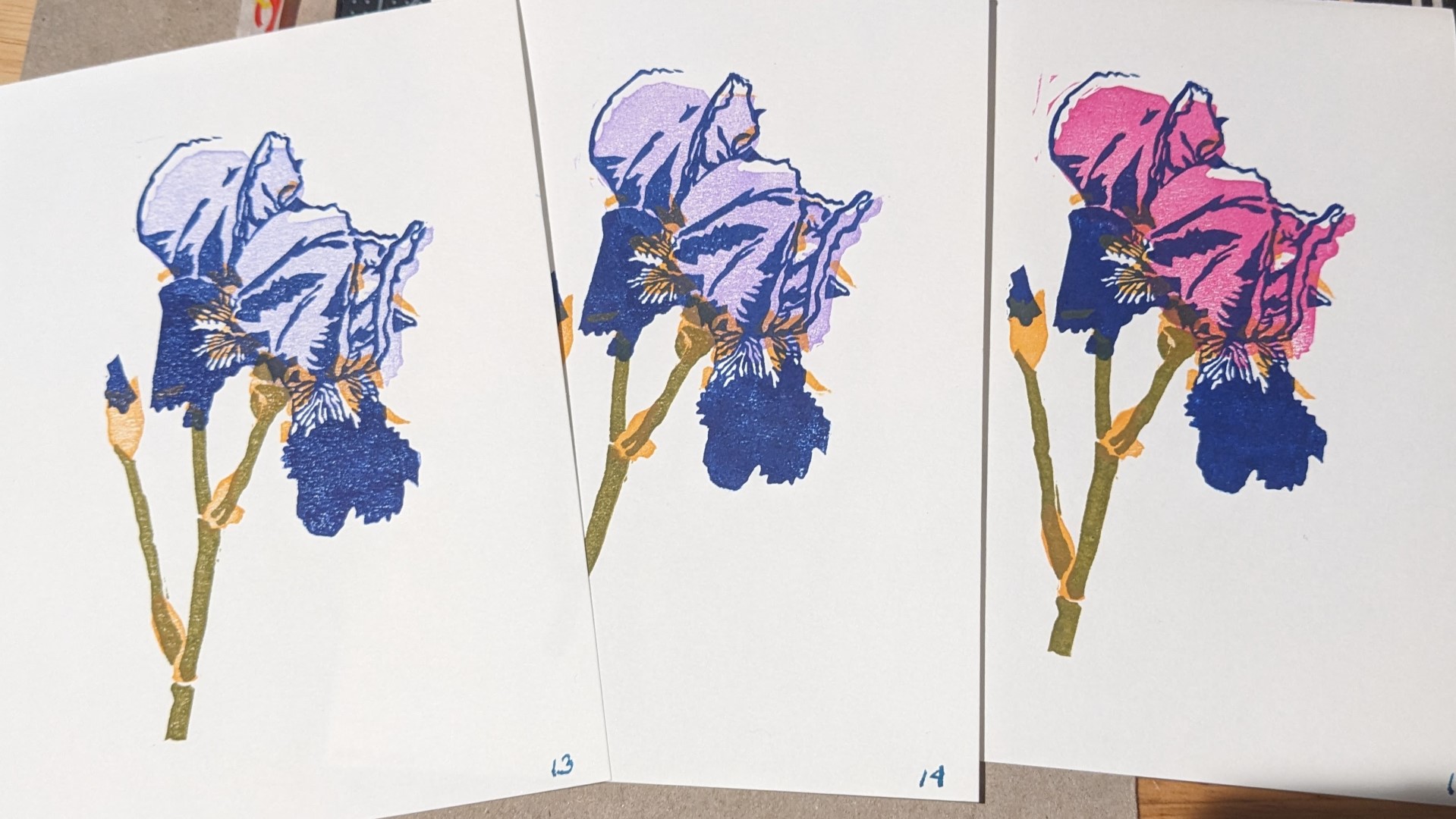 A hand carved set of 4 stamps make up this iris print.
details
dimensions
5 x 7 inch print
3.5 x 5 or 5 x 7 inch greeting card
coloration
default: varies. green stem and yellow leafy bits are standard, and iris petals are usually in a pink, purple, or orange with dark blue or purple detailing. other colors on request.
available as
print, greeting card
---
this item is available! check the FAQ for more info on ordering.
category: available
---