shop FAQ
quick guide
available: available unique finished items, or made-on-demand items
gallery: unavailable finished items
payment?
3 methods…
1: charity/mutual aid
if you would like to pay for any gifts I send out, I first recommend you divert it to a charitable org you care about or to mutual aid. I have the beginnings of a list of charities to give you ideas, but I always prefer that people give to a charity they care about.
2: direct payment
if you would like to pay me directly instead of or in addition to charity, I've written up some pricing guidelines.
3: art trade!
I am always up for a good art trade. message me to discuss!
how to order
Contact me via any of the options linked on my contact page. Let me know what you're interested in getting (in as much detail as possible please!) and a mailing address.
can I order multiples?
yes! please do so within reason.
shipping
I ship via USPS to the United States. International shipping is absolutely doable, but will be more expensive unfortunately.
I will get your item(s) into the mail when I can. No promises on speed, especially for made-on-demand items.
customization and custom orders
ex libris or logo stamps
I can create simple designs or recreate existing ones.
patches and prints
I will take print/patch commissions if I am interested in the subject material.
to be added: color representations for my newer ink, which is speedball fabric block printing ink.
Here's some representations of the older set of ink colors I have: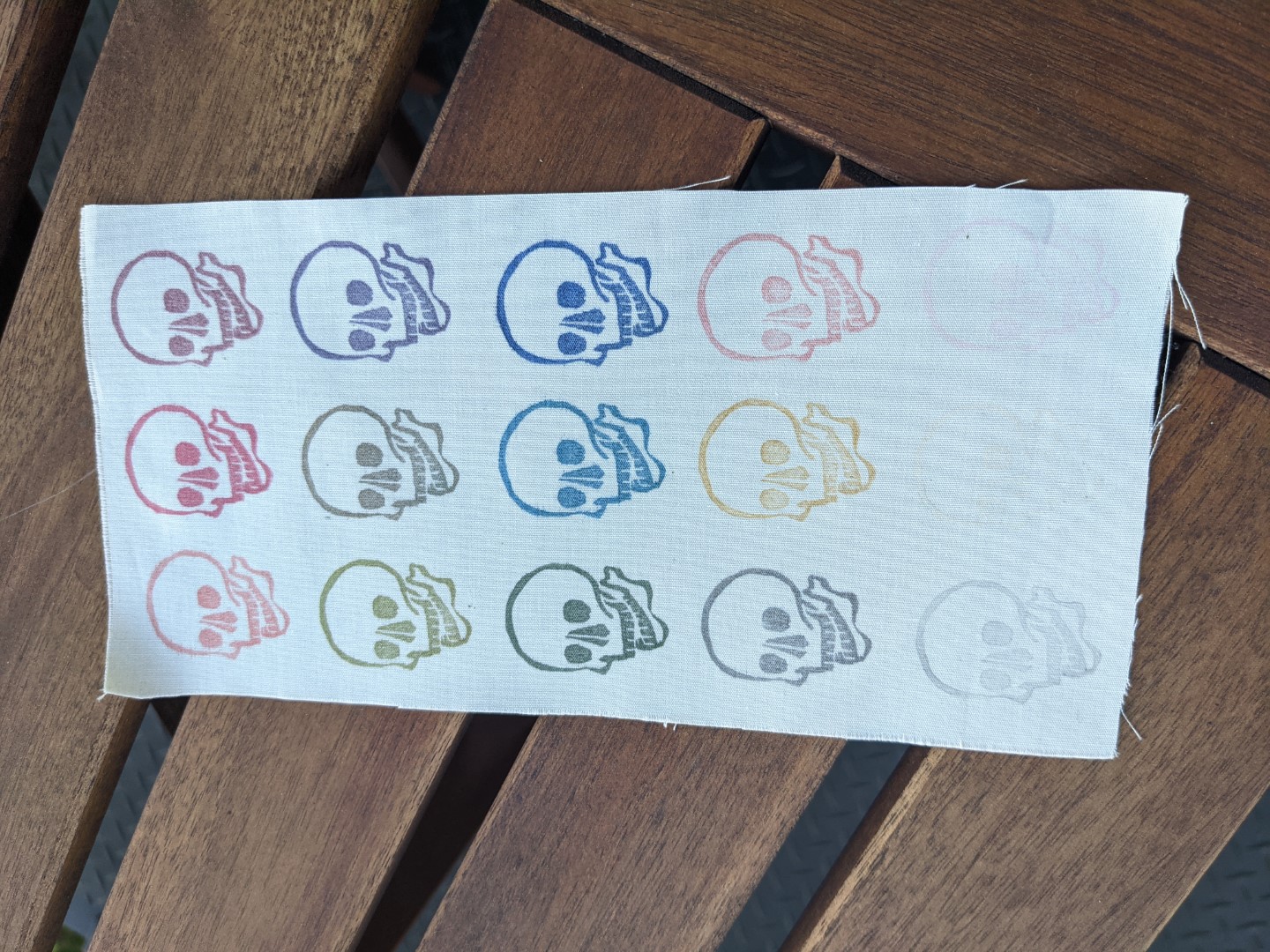 Top row: Habanero, Satin Red, Crimson Red
2nd row: Spanish Moss, Vintage Sepia, Imperial Purple
3rd row: Olympia Green, Deep Lagoon, Majestic Blue
4th row: Smokey Grey, Golden Glitz, Rose Gold
Bottom row: Silver Shimmer, Champagne, Pink Shimmer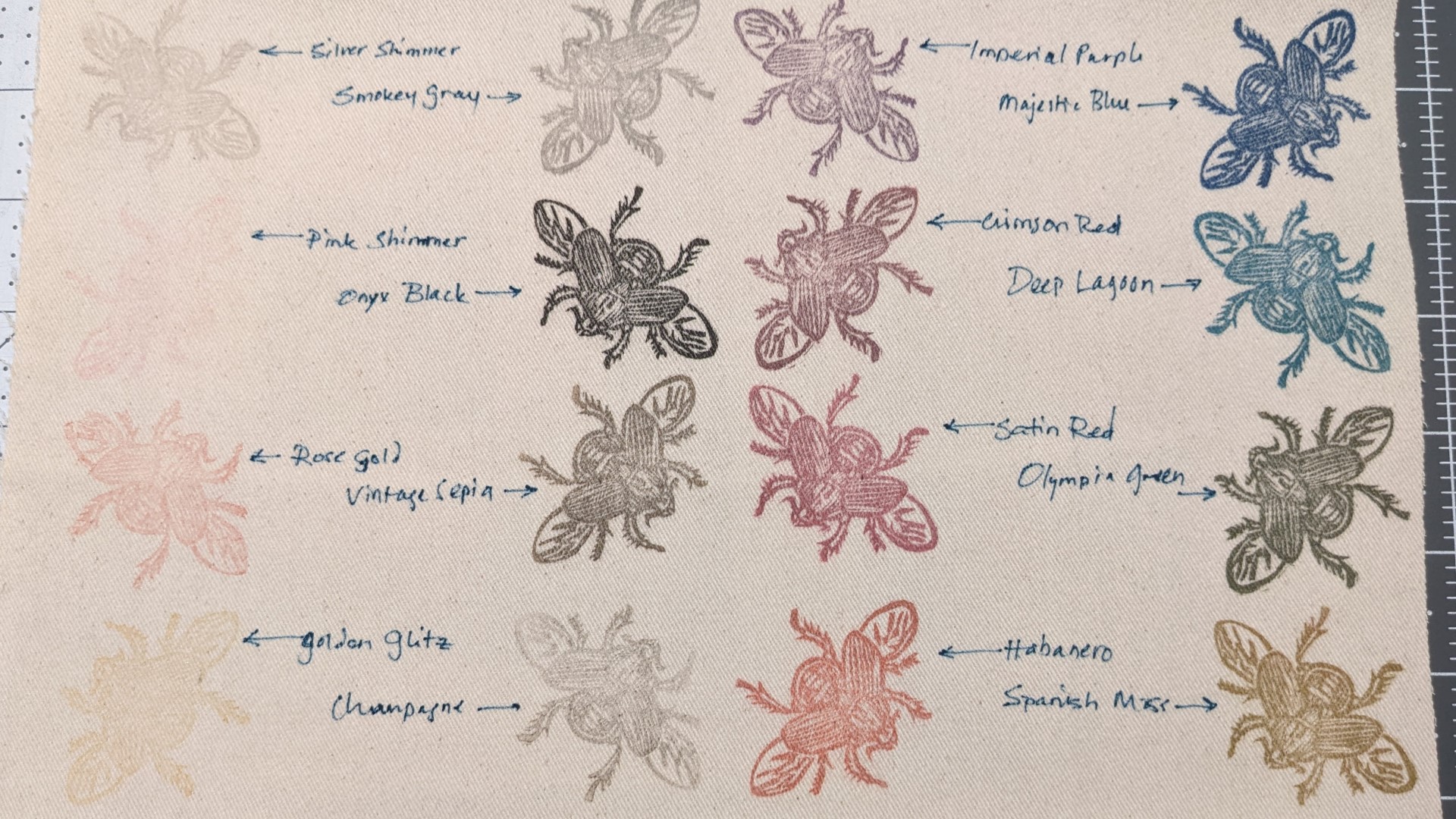 Leftmost column, top to bottom: Silver Shimmer, Pink Shimmer, Rose Gold, Golden Glitz
2nd column: Smokey Gray, Onyx Black, Vintage Sepia, Champagne
3rd column: Imperial Purple, Crimson Red, Satin Red, Habanero
Rightmost column: Majestic Blue, Deep Lagoon, Olympia Green, Spanish Moss
knitwear
I am happy to work with you on custom knitting as my schedule/to-do list allows. Reach out and we can talk color/style/etc.