stellar's jay stamps
last updated May 13th, 2023 by Lee Cattarin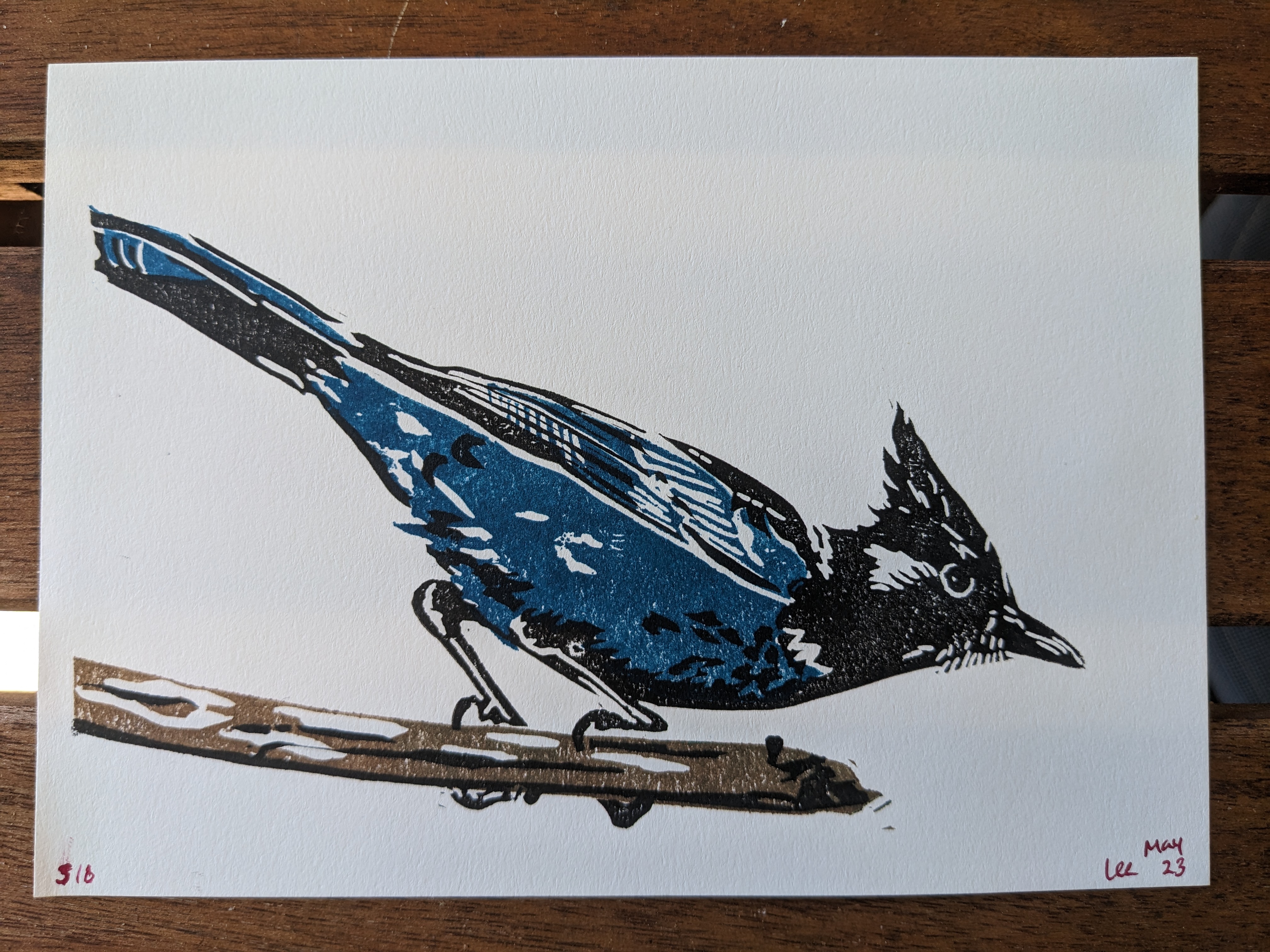 Hand carved set of stamps depicting a stellar's jay about to take off. Based on a photo from birdpixel.
details
dimensions
6" x 4"
coloration
default: black, blue, and brown as pictured
available as
patch, print, greeting card, shirt
---
this item is available! check the FAQ for more info on ordering.
category: on-demand
---