striped journal
posted on November 5th, 2022 by Lee Cattarin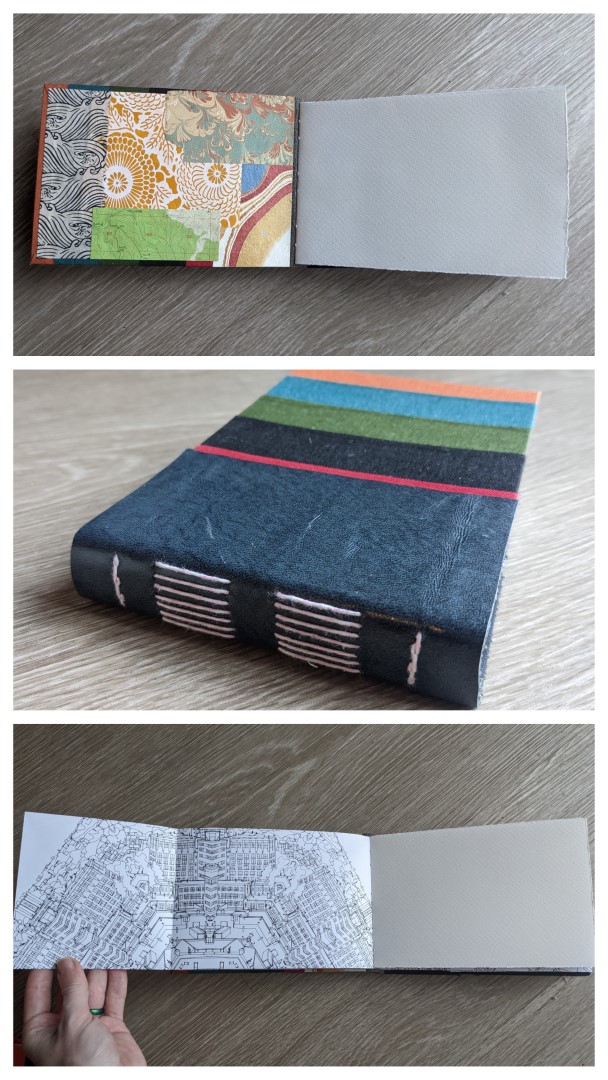 A leather spine journal with a striped front cover and navy back cover. It includes both blank pages and fold-out coloring pages from Fantastic Cities by Steve McDonald.
details
dimensions
cover: 5" x 7"
pages: 4 1/2" x 6 5/8" (4 1/2" x 11" unfolded)
coloration
spine: dark blue leather
cover: red, orange, green, blue stripes (front), navy blue (back)
endpapers: varied collaged decorative papers in multiple colors
pages
Fabriano cards, Fantastic Cities coloring pages
42 pages (28 blank, 14 coloring pages)
---
this item is available! check the FAQ for more info on ordering.
category: available
---
see more book