trans rights skull stamp
last updated May 13th, 2023 by Lee Cattarin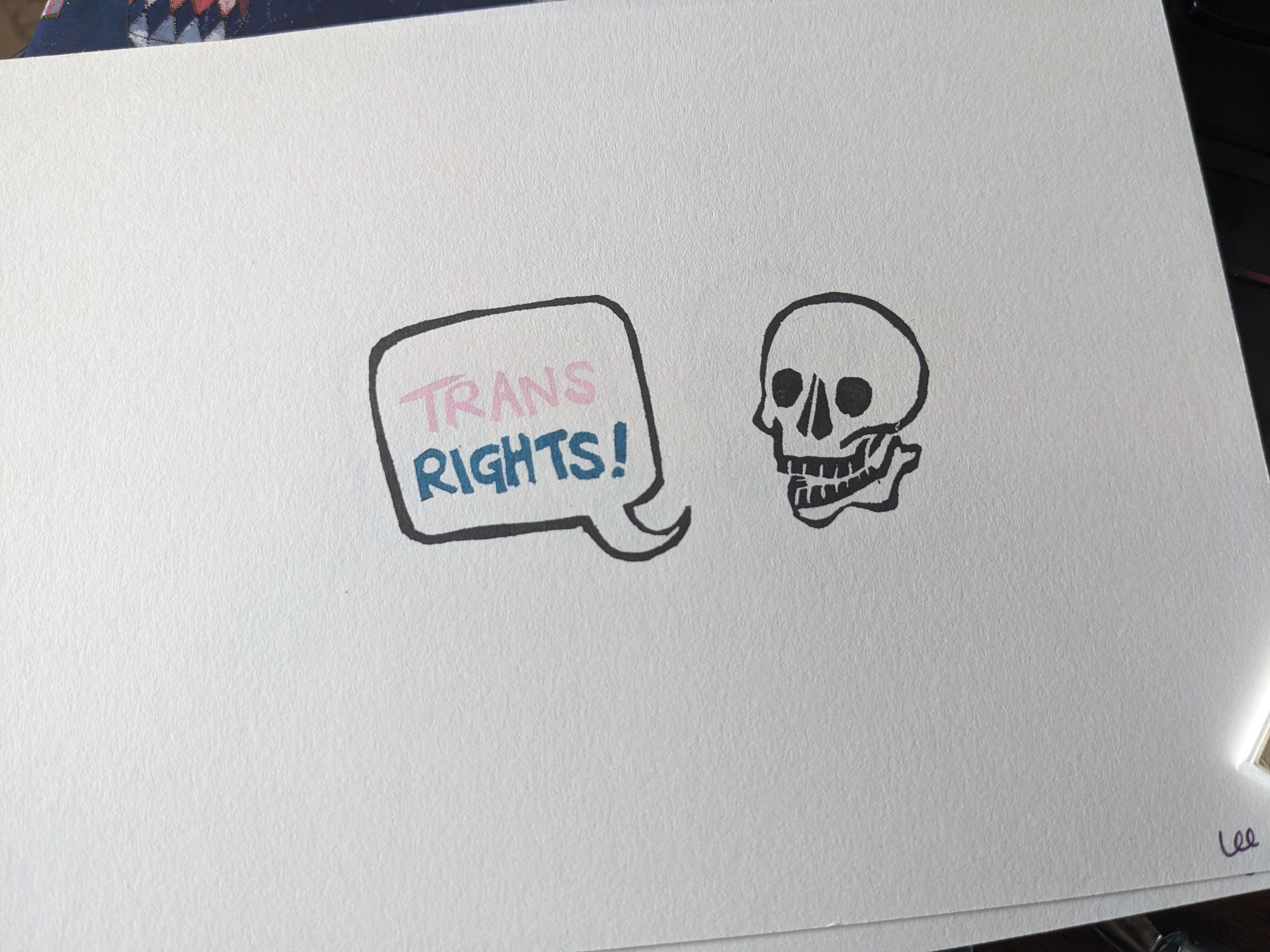 Hand carved stamp of a smiling skull celebrating trans rights. Available soon as clear and holographic stickers!
details
dimensions
3" x 1.5"
coloration
stickers: black on clear or holo patches: black prints/cards: black with blue and pink letters
available as
patch, print, greeting card, sticker
---
this item is available! check the FAQ for more info on ordering.
category: on-demand
---